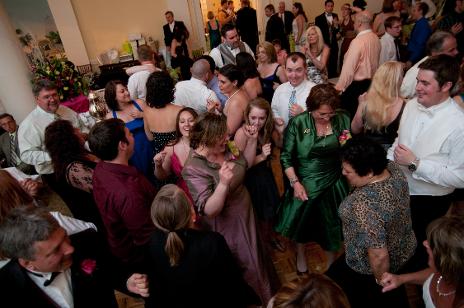 We began dj-ing in June of 1996 and honed our craft under a true artist of the game, Dj Jim Jump from Las Vegas. We are one of the most versatile DJ services in the business and pride ourselves on being able to serve a diverse population of party-goers. We've covered many kinds of events and play all styles of music, including:
ACOUSTICS
ROCK
REGGAE
TEJANO
LATINO
HIP HOP/ R&B
COUNTRY
POLKA
70S/80S
50S/60S
SOUL
JAZZ
AND ANYTHING ELSE YOU MAY THINK OF.
Our goal is to be sure that you and your guest enjoy every minute of your celebration, in a personable and professional manner.
BE SURE TO LIKE AND FOLLOW US ON FACEBOOK. HERE'S THE LINK: http://www.facebook.com/MariousEventDJsAndSound
To contact us:
Phone: 419-360-3959
Fax: 419-724-1290
E-mail: sid@djelsid.com
<a href="http://www.wedj.com/dj-photo-video.nsf/vendors/3098130FE54F67D386257A4F005CE32D.html" target="_blank"><img src="http://www.wedjfiles.com/memberbadge.php?unid=3098130FE54F67D386257A4F005CE32D" alt="Find us on WeDJ.com"/></a>